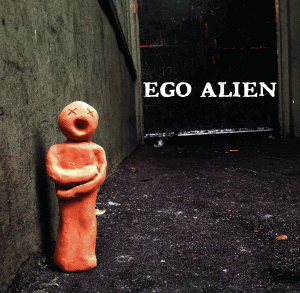 Reviewed by Jess Uribe of www.rockersdive.com – "We rock this planet together."
I was recently treated to a preview of the exciting new self-titled EP from EGO ALIEN (Ted Bunch on vox/guitar, Chris Kusmanick on Bass and The Drummer who remains anonymous), and what a treat it was.
Packed with high energy music and meaningful lyrics, I started from the beginning to experience the EP in its entirety, listened to "Lines", and loved the track, a tribute to the exclusion we all feel at times and overcoming it.
Next up was "Little Miss Panic Button" – a powerful, rockin' tune featuring Ted's masterfully grooving guitar, Chris' pounding bass, and a hard edged melodic punk feel. It rocks for sure.
"Green Means Go" opens with a tribal drum beat that sets the tone for this track. There's also a great hook on this one with the same raw rock edge that we have come to expect from EGO ALIEN.
Switching it up on the final track to my delight as a blues enthusiast is "Big Bluey Dawn". It's a change of pace that to me was a great final cut on this EP. It's a rocker to be sure but features a great blues vibe that's smoother, and shows the diversity of EGO ALIEN's talents.
A big thumbs up from me on this EP. If you love hard edged rock that screams quality, check this one out.
###